Home
Warning: count(): Parameter must be an array or an object that implements Countable in /customers/3/c/8/schermerpianoles.nl/httpd.www/wp-content/plugins/nextgen-gallery/products/photocrati_nextgen/modules/fs/package.module.fs.php on line 255 Warning: count(): Parameter must be an array or an object that implements Countable in /customers/3/c/8/schermerpianoles.nl/httpd.www/wp-content/plugins/nextgen-gallery/products/photocrati_nextgen/modules/fs/package.module.fs.php on line 255 Warning: count(): Parameter must be an array or an object that implements Countable in /customers/3/c/8/schermerpianoles.nl/httpd.www/wp-content/plugins/nextgen-gallery/products/photocrati_nextgen/modules/fs/package.module.fs.php on line 255 Warning: count(): Parameter must be an array or an object that implements Countable in /customers/3/c/8/schermerpianoles.nl/httpd.www/wp-content/plugins/nextgen-gallery/products/photocrati_nextgen/modules/fs/package.module.fs.php on line 255 Warning: count(): Parameter must be an array or an object that implements Countable in /customers/3/c/8/schermerpianoles.nl/httpd.www/wp-content/plugins/nextgen-gallery/products/photocrati_nextgen/modules/fs/package.module.fs.php on line 255 Warning: count(): Parameter must be an array or an object that implements Countable in /customers/3/c/8/schermerpianoles.nl/httpd.www/wp-content/plugins/nextgen-gallery/products/photocrati_nextgen/modules/fs/package.module.fs.php on line 255 Warning: count(): Parameter must be an array or an object that implements Countable in /customers/3/c/8/schermerpianoles.nl/httpd.www/wp-content/plugins/nextgen-gallery/products/photocrati_nextgen/modules/fs/package.module.fs.php on line 255 Warning: count(): Parameter must be an array or an object that implements Countable in /customers/3/c/8/schermerpianoles.nl/httpd.www/wp-content/plugins/nextgen-gallery/products/photocrati_nextgen/modules/fs/package.module.fs.php on line 255 Warning: count(): Parameter must be an array or an object that implements Countable in /customers/3/c/8/schermerpianoles.nl/httpd.www/wp-content/plugins/nextgen-gallery/products/photocrati_nextgen/modules/fs/package.module.fs.php on line 255 Warning: count(): Parameter must be an array or an object that implements Countable in /customers/3/c/8/schermerpianoles.nl/httpd.www/wp-content/plugins/nextgen-gallery/products/photocrati_nextgen/modules/fs/package.module.fs.php on line 255 Warning: count(): Parameter must be an array or an object that implements Countable in /customers/3/c/8/schermerpianoles.nl/httpd.www/wp-content/plugins/nextgen-gallery/products/photocrati_nextgen/modules/fs/package.module.fs.php on line 255 Warning: count(): Parameter must be an array or an object that implements Countable in /customers/3/c/8/schermerpianoles.nl/httpd.www/wp-content/plugins/nextgen-gallery/products/photocrati_nextgen/modules/fs/package.module.fs.php on line 255 Warning: count(): Parameter must be an array or an object that implements Countable in /customers/3/c/8/schermerpianoles.nl/httpd.www/wp-content/plugins/nextgen-gallery/products/photocrati_nextgen/modules/fs/package.module.fs.php on line 255 Warning: count(): Parameter must be an array or an object that implements Countable in /customers/3/c/8/schermerpianoles.nl/httpd.www/wp-content/plugins/nextgen-gallery/products/photocrati_nextgen/modules/fs/package.module.fs.php on line 255 Warning: count(): Parameter must be an array or an object that implements Countable in /customers/3/c/8/schermerpianoles.nl/httpd.www/wp-content/plugins/nextgen-gallery/products/photocrati_nextgen/modules/fs/package.module.fs.php on line 255 Warning: count(): Parameter must be an array or an object that implements Countable in /customers/3/c/8/schermerpianoles.nl/httpd.www/wp-content/plugins/nextgen-gallery/products/photocrati_nextgen/modules/fs/package.module.fs.php on line 255 Warning: count(): Parameter must be an array or an object that implements Countable in /customers/3/c/8/schermerpianoles.nl/httpd.www/wp-content/plugins/nextgen-gallery/products/photocrati_nextgen/modules/fs/package.module.fs.php on line 255 Warning: count(): Parameter must be an array or an object that implements Countable in /customers/3/c/8/schermerpianoles.nl/httpd.www/wp-content/plugins/nextgen-gallery/products/photocrati_nextgen/modules/fs/package.module.fs.php on line 255 Warning: count(): Parameter must be an array or an object that implements Countable in /customers/3/c/8/schermerpianoles.nl/httpd.www/wp-content/plugins/nextgen-gallery/products/photocrati_nextgen/modules/fs/package.module.fs.php on line 255 Warning: count(): Parameter must be an array or an object that implements Countable in /customers/3/c/8/schermerpianoles.nl/httpd.www/wp-content/plugins/nextgen-gallery/products/photocrati_nextgen/modules/fs/package.module.fs.php on line 255 Warning: count(): Parameter must be an array or an object that implements Countable in /customers/3/c/8/schermerpianoles.nl/httpd.www/wp-content/plugins/nextgen-gallery/products/photocrati_nextgen/modules/fs/package.module.fs.php on line 255 Warning: count(): Parameter must be an array or an object that implements Countable in /customers/3/c/8/schermerpianoles.nl/httpd.www/wp-content/plugins/nextgen-gallery/products/photocrati_nextgen/modules/fs/package.module.fs.php on line 255 Warning: count(): Parameter must be an array or an object that implements Countable in /customers/3/c/8/schermerpianoles.nl/httpd.www/wp-content/plugins/nextgen-gallery/products/photocrati_nextgen/modules/fs/package.module.fs.php on line 255 Warning: count(): Parameter must be an array or an object that implements Countable in /customers/3/c/8/schermerpianoles.nl/httpd.www/wp-content/plugins/nextgen-gallery/products/photocrati_nextgen/modules/fs/package.module.fs.php on line 255 Warning: count(): Parameter must be an array or an object that implements Countable in /customers/3/c/8/schermerpianoles.nl/httpd.www/wp-content/plugins/nextgen-gallery/products/photocrati_nextgen/modules/fs/package.module.fs.php on line 255 Warning: count(): Parameter must be an array or an object that implements Countable in /customers/3/c/8/schermerpianoles.nl/httpd.www/wp-content/plugins/nextgen-gallery/products/photocrati_nextgen/modules/fs/package.module.fs.php on line 255 Warning: count(): Parameter must be an array or an object that implements Countable in /customers/3/c/8/schermerpianoles.nl/httpd.www/wp-content/plugins/nextgen-gallery/products/photocrati_nextgen/modules/fs/package.module.fs.php on line 255 Warning: count(): Parameter must be an array or an object that implements Countable in /customers/3/c/8/schermerpianoles.nl/httpd.www/wp-content/plugins/nextgen-gallery/products/photocrati_nextgen/modules/fs/package.module.fs.php on line 255 Warning: count(): Parameter must be an array or an object that implements Countable in /customers/3/c/8/schermerpianoles.nl/httpd.www/wp-content/plugins/nextgen-gallery/products/photocrati_nextgen/modules/fs/package.module.fs.php on line 255 Warning: count(): Parameter must be an array or an object that implements Countable in /customers/3/c/8/schermerpianoles.nl/httpd.www/wp-content/plugins/nextgen-gallery/products/photocrati_nextgen/modules/fs/package.module.fs.php on line 255 Warning: count(): Parameter must be an array or an object that implements Countable in /customers/3/c/8/schermerpianoles.nl/httpd.www/wp-content/plugins/nextgen-gallery/products/photocrati_nextgen/modules/fs/package.module.fs.php on line 255 Warning: count(): Parameter must be an array or an object that implements Countable in /customers/3/c/8/schermerpianoles.nl/httpd.www/wp-content/plugins/nextgen-gallery/products/photocrati_nextgen/modules/fs/package.module.fs.php on line 255 Warning: count(): Parameter must be an array or an object that implements Countable in /customers/3/c/8/schermerpianoles.nl/httpd.www/wp-content/plugins/nextgen-gallery/products/photocrati_nextgen/modules/fs/package.module.fs.php on line 255 Warning: count(): Parameter must be an array or an object that implements Countable in /customers/3/c/8/schermerpianoles.nl/httpd.www/wp-content/plugins/nextgen-gallery/products/photocrati_nextgen/modules/fs/package.module.fs.php on line 255 Warning: count(): Parameter must be an array or an object that implements Countable in /customers/3/c/8/schermerpianoles.nl/httpd.www/wp-content/plugins/nextgen-gallery/products/photocrati_nextgen/modules/fs/package.module.fs.php on line 255 Warning: count(): Parameter must be an array or an object that implements Countable in /customers/3/c/8/schermerpianoles.nl/httpd.www/wp-content/plugins/nextgen-gallery/products/photocrati_nextgen/modules/fs/package.module.fs.php on line 255 Warning: count(): Parameter must be an array or an object that implements Countable in /customers/3/c/8/schermerpianoles.nl/httpd.www/wp-content/plugins/nextgen-gallery/products/photocrati_nextgen/modules/fs/package.module.fs.php on line 255 Warning: count(): Parameter must be an array or an object that implements Countable in /customers/3/c/8/schermerpianoles.nl/httpd.www/wp-content/plugins/nextgen-gallery/products/photocrati_nextgen/modules/fs/package.module.fs.php on line 255 Warning: count(): Parameter must be an array or an object that implements Countable in /customers/3/c/8/schermerpianoles.nl/httpd.www/wp-content/plugins/nextgen-gallery/products/photocrati_nextgen/modules/fs/package.module.fs.php on line 255 Warning: count(): Parameter must be an array or an object that implements Countable in /customers/3/c/8/schermerpianoles.nl/httpd.www/wp-content/plugins/nextgen-gallery/products/photocrati_nextgen/modules/fs/package.module.fs.php on line 255 Warning: count(): Parameter must be an array or an object that implements Countable in /customers/3/c/8/schermerpianoles.nl/httpd.www/wp-content/plugins/nextgen-gallery/products/photocrati_nextgen/modules/fs/package.module.fs.php on line 255 Warning: count(): Parameter must be an array or an object that implements Countable in /customers/3/c/8/schermerpianoles.nl/httpd.www/wp-content/plugins/nextgen-gallery/products/photocrati_nextgen/modules/fs/package.module.fs.php on line 255 Warning: count(): Parameter must be an array or an object that implements Countable in /customers/3/c/8/schermerpianoles.nl/httpd.www/wp-content/plugins/nextgen-gallery/products/photocrati_nextgen/modules/fs/package.module.fs.php on line 255 Warning: count(): Parameter must be an array or an object that implements Countable in /customers/3/c/8/schermerpianoles.nl/httpd.www/wp-content/plugins/nextgen-gallery/products/photocrati_nextgen/modules/fs/package.module.fs.php on line 255 Warning: count(): Parameter must be an array or an object that implements Countable in /customers/3/c/8/schermerpianoles.nl/httpd.www/wp-content/plugins/nextgen-gallery/products/photocrati_nextgen/modules/fs/package.module.fs.php on line 255 Warning: count(): Parameter must be an array or an object that implements Countable in /customers/3/c/8/schermerpianoles.nl/httpd.www/wp-content/plugins/nextgen-gallery/products/photocrati_nextgen/modules/fs/package.module.fs.php on line 255 Warning: count(): Parameter must be an array or an object that implements Countable in /customers/3/c/8/schermerpianoles.nl/httpd.www/wp-content/plugins/nextgen-gallery/products/photocrati_nextgen/modules/fs/package.module.fs.php on line 255 Warning: count(): Parameter must be an array or an object that implements Countable in /customers/3/c/8/schermerpianoles.nl/httpd.www/wp-content/plugins/nextgen-gallery/products/photocrati_nextgen/modules/fs/package.module.fs.php on line 255 Warning: count(): Parameter must be an array or an object that implements Countable in /customers/3/c/8/schermerpianoles.nl/httpd.www/wp-content/plugins/nextgen-gallery/products/photocrati_nextgen/modules/fs/package.module.fs.php on line 255 Warning: count(): Parameter must be an array or an object that implements Countable in /customers/3/c/8/schermerpianoles.nl/httpd.www/wp-content/plugins/nextgen-gallery/products/photocrati_nextgen/modules/fs/package.module.fs.php on line 255 Warning: count(): Parameter must be an array or an object that implements Countable in /customers/3/c/8/schermerpianoles.nl/httpd.www/wp-content/plugins/nextgen-gallery/products/photocrati_nextgen/modules/fs/package.module.fs.php on line 255 Warning: count(): Parameter must be an array or an object that implements Countable in /customers/3/c/8/schermerpianoles.nl/httpd.www/wp-content/plugins/nextgen-gallery/products/photocrati_nextgen/modules/fs/package.module.fs.php on line 255 Warning: count(): Parameter must be an array or an object that implements Countable in /customers/3/c/8/schermerpianoles.nl/httpd.www/wp-content/plugins/nextgen-gallery/products/photocrati_nextgen/modules/fs/package.module.fs.php on line 255 Warning: count(): Parameter must be an array or an object that implements Countable in /customers/3/c/8/schermerpianoles.nl/httpd.www/wp-content/plugins/nextgen-gallery/products/photocrati_nextgen/modules/fs/package.module.fs.php on line 255 Warning: count(): Parameter must be an array or an object that implements Countable in /customers/3/c/8/schermerpianoles.nl/httpd.www/wp-content/plugins/nextgen-gallery/products/photocrati_nextgen/modules/fs/package.module.fs.php on line 255 Warning: count(): Parameter must be an array or an object that implements Countable in /customers/3/c/8/schermerpianoles.nl/httpd.www/wp-content/plugins/nextgen-gallery/products/photocrati_nextgen/modules/fs/package.module.fs.php on line 255 Warning: count(): Parameter must be an array or an object that implements Countable in /customers/3/c/8/schermerpianoles.nl/httpd.www/wp-content/plugins/nextgen-gallery/products/photocrati_nextgen/modules/fs/package.module.fs.php on line 255 Warning: count(): Parameter must be an array or an object that implements Countable in /customers/3/c/8/schermerpianoles.nl/httpd.www/wp-content/plugins/nextgen-gallery/products/photocrati_nextgen/modules/fs/package.module.fs.php on line 255 Warning: count(): Parameter must be an array or an object that implements Countable in /customers/3/c/8/schermerpianoles.nl/httpd.www/wp-content/plugins/nextgen-gallery/products/photocrati_nextgen/modules/fs/package.module.fs.php on line 255 Warning: count(): Parameter must be an array or an object that implements Countable in /customers/3/c/8/schermerpianoles.nl/httpd.www/wp-content/plugins/nextgen-gallery/products/photocrati_nextgen/modules/fs/package.module.fs.php on line 255 Warning: count(): Parameter must be an array or an object that implements Countable in /customers/3/c/8/schermerpianoles.nl/httpd.www/wp-content/plugins/nextgen-gallery/products/photocrati_nextgen/modules/fs/package.module.fs.php on line 255 Warning: count(): Parameter must be an array or an object that implements Countable in /customers/3/c/8/schermerpianoles.nl/httpd.www/wp-content/plugins/nextgen-gallery/products/photocrati_nextgen/modules/fs/package.module.fs.php on line 255 Warning: count(): Parameter must be an array or an object that implements Countable in /customers/3/c/8/schermerpianoles.nl/httpd.www/wp-content/plugins/nextgen-gallery/products/photocrati_nextgen/modules/fs/package.module.fs.php on line 255 Warning: count(): Parameter must be an array or an object that implements Countable in /customers/3/c/8/schermerpianoles.nl/httpd.www/wp-content/plugins/nextgen-gallery/products/photocrati_nextgen/modules/fs/package.module.fs.php on line 255 Warning: count(): Parameter must be an array or an object that implements Countable in /customers/3/c/8/schermerpianoles.nl/httpd.www/wp-content/plugins/nextgen-gallery/products/photocrati_nextgen/modules/fs/package.module.fs.php on line 255 Warning: count(): Parameter must be an array or an object that implements Countable in /customers/3/c/8/schermerpianoles.nl/httpd.www/wp-content/plugins/nextgen-gallery/products/photocrati_nextgen/modules/fs/package.module.fs.php on line 255 Warning: count(): Parameter must be an array or an object that implements Countable in /customers/3/c/8/schermerpianoles.nl/httpd.www/wp-content/plugins/nextgen-gallery/products/photocrati_nextgen/modules/fs/package.module.fs.php on line 255 Warning: count(): Parameter must be an array or an object that implements Countable in /customers/3/c/8/schermerpianoles.nl/httpd.www/wp-content/plugins/nextgen-gallery/products/photocrati_nextgen/modules/fs/package.module.fs.php on line 255 Warning: count(): Parameter must be an array or an object that implements Countable in /customers/3/c/8/schermerpianoles.nl/httpd.www/wp-content/plugins/nextgen-gallery/products/photocrati_nextgen/modules/fs/package.module.fs.php on line 255 Warning: count(): Parameter must be an array or an object that implements Countable in /customers/3/c/8/schermerpianoles.nl/httpd.www/wp-content/plugins/nextgen-gallery/products/photocrati_nextgen/modules/fs/package.module.fs.php on line 255 Warning: count(): Parameter must be an array or an object that implements Countable in /customers/3/c/8/schermerpianoles.nl/httpd.www/wp-content/plugins/nextgen-gallery/products/photocrati_nextgen/modules/fs/package.module.fs.php on line 255 Warning: count(): Parameter must be an array or an object that implements Countable in /customers/3/c/8/schermerpianoles.nl/httpd.www/wp-content/plugins/nextgen-gallery/products/photocrati_nextgen/modules/fs/package.module.fs.php on line 255 Warning: count(): Parameter must be an array or an object that implements Countable in /customers/3/c/8/schermerpianoles.nl/httpd.www/wp-content/plugins/nextgen-gallery/products/photocrati_nextgen/modules/fs/package.module.fs.php on line 255 Warning: count(): Parameter must be an array or an object that implements Countable in /customers/3/c/8/schermerpianoles.nl/httpd.www/wp-content/plugins/nextgen-gallery/products/photocrati_nextgen/modules/fs/package.module.fs.php on line 255 Warning: count(): Parameter must be an array or an object that implements Countable in /customers/3/c/8/schermerpianoles.nl/httpd.www/wp-content/plugins/nextgen-gallery/products/photocrati_nextgen/modules/fs/package.module.fs.php on line 255 Warning: count(): Parameter must be an array or an object that implements Countable in /customers/3/c/8/schermerpianoles.nl/httpd.www/wp-content/plugins/nextgen-gallery/products/photocrati_nextgen/modules/fs/package.module.fs.php on line 255 Warning: count(): Parameter must be an array or an object that implements Countable in /customers/3/c/8/schermerpianoles.nl/httpd.www/wp-content/plugins/nextgen-gallery/products/photocrati_nextgen/modules/fs/package.module.fs.php on line 255 Warning: count(): Parameter must be an array or an object that implements Countable in /customers/3/c/8/schermerpianoles.nl/httpd.www/wp-content/plugins/nextgen-gallery/products/photocrati_nextgen/modules/fs/package.module.fs.php on line 255 Warning: count(): Parameter must be an array or an object that implements Countable in /customers/3/c/8/schermerpianoles.nl/httpd.www/wp-content/plugins/nextgen-gallery/products/photocrati_nextgen/modules/fs/package.module.fs.php on line 255 Warning: count(): Parameter must be an array or an object that implements Countable in /customers/3/c/8/schermerpianoles.nl/httpd.www/wp-content/plugins/nextgen-gallery/products/photocrati_nextgen/modules/fs/package.module.fs.php on line 255 Warning: count(): Parameter must be an array or an object that implements Countable in /customers/3/c/8/schermerpianoles.nl/httpd.www/wp-content/plugins/nextgen-gallery/products/photocrati_nextgen/modules/fs/package.module.fs.php on line 255 Warning: count(): Parameter must be an array or an object that implements Countable in /customers/3/c/8/schermerpianoles.nl/httpd.www/wp-content/plugins/nextgen-gallery/products/photocrati_nextgen/modules/fs/package.module.fs.php on line 255 Warning: count(): Parameter must be an array or an object that implements Countable in /customers/3/c/8/schermerpianoles.nl/httpd.www/wp-content/plugins/nextgen-gallery/products/photocrati_nextgen/modules/fs/package.module.fs.php on line 255 Warning: count(): Parameter must be an array or an object that implements Countable in /customers/3/c/8/schermerpianoles.nl/httpd.www/wp-content/plugins/nextgen-gallery/products/photocrati_nextgen/modules/fs/package.module.fs.php on line 255 Warning: count(): Parameter must be an array or an object that implements Countable in /customers/3/c/8/schermerpianoles.nl/httpd.www/wp-content/plugins/nextgen-gallery/products/photocrati_nextgen/modules/fs/package.module.fs.php on line 255 Warning: count(): Parameter must be an array or an object that implements Countable in /customers/3/c/8/schermerpianoles.nl/httpd.www/wp-content/plugins/nextgen-gallery/products/photocrati_nextgen/modules/fs/package.module.fs.php on line 255 Warning: count(): Parameter must be an array or an object that implements Countable in /customers/3/c/8/schermerpianoles.nl/httpd.www/wp-content/plugins/nextgen-gallery/products/photocrati_nextgen/modules/fs/package.module.fs.php on line 255 Warning: count(): Parameter must be an array or an object that implements Countable in /customers/3/c/8/schermerpianoles.nl/httpd.www/wp-content/plugins/nextgen-gallery/products/photocrati_nextgen/modules/fs/package.module.fs.php on line 255 Warning: count(): Parameter must be an array or an object that implements Countable in /customers/3/c/8/schermerpianoles.nl/httpd.www/wp-content/plugins/nextgen-gallery/products/photocrati_nextgen/modules/fs/package.module.fs.php on line 255 Warning: count(): Parameter must be an array or an object that implements Countable in /customers/3/c/8/schermerpianoles.nl/httpd.www/wp-content/plugins/nextgen-gallery/products/photocrati_nextgen/modules/fs/package.module.fs.php on line 255 Warning: count(): Parameter must be an array or an object that implements Countable in /customers/3/c/8/schermerpianoles.nl/httpd.www/wp-content/plugins/nextgen-gallery/products/photocrati_nextgen/modules/fs/package.module.fs.php on line 255 Warning: count(): Parameter must be an array or an object that implements Countable in /customers/3/c/8/schermerpianoles.nl/httpd.www/wp-content/plugins/nextgen-gallery/products/photocrati_nextgen/modules/fs/package.module.fs.php on line 255 Warning: count(): Parameter must be an array or an object that implements Countable in /customers/3/c/8/schermerpianoles.nl/httpd.www/wp-content/plugins/nextgen-gallery/products/photocrati_nextgen/modules/fs/package.module.fs.php on line 255 Warning: count(): Parameter must be an array or an object that implements Countable in /customers/3/c/8/schermerpianoles.nl/httpd.www/wp-content/plugins/nextgen-gallery/products/photocrati_nextgen/modules/fs/package.module.fs.php on line 255 Warning: count(): Parameter must be an array or an object that implements Countable in /customers/3/c/8/schermerpianoles.nl/httpd.www/wp-content/plugins/nextgen-gallery/products/photocrati_nextgen/modules/fs/package.module.fs.php on line 255 Warning: count(): Parameter must be an array or an object that implements Countable in /customers/3/c/8/schermerpianoles.nl/httpd.www/wp-content/plugins/nextgen-gallery/products/photocrati_nextgen/modules/fs/package.module.fs.php on line 255 Warning: count(): Parameter must be an array or an object that implements Countable in /customers/3/c/8/schermerpianoles.nl/httpd.www/wp-content/plugins/nextgen-gallery/products/photocrati_nextgen/modules/fs/package.module.fs.php on line 255 Warning: count(): Parameter must be an array or an object that implements Countable in /customers/3/c/8/schermerpianoles.nl/httpd.www/wp-content/plugins/nextgen-gallery/products/photocrati_nextgen/modules/fs/package.module.fs.php on line 255 Warning: count(): Parameter must be an array or an object that implements Countable in /customers/3/c/8/schermerpianoles.nl/httpd.www/wp-content/plugins/nextgen-gallery/products/photocrati_nextgen/modules/fs/package.module.fs.php on line 255 Warning: count(): Parameter must be an array or an object that implements Countable in /customers/3/c/8/schermerpianoles.nl/httpd.www/wp-content/plugins/nextgen-gallery/products/photocrati_nextgen/modules/fs/package.module.fs.php on line 255 Warning: count(): Parameter must be an array or an object that implements Countable in /customers/3/c/8/schermerpianoles.nl/httpd.www/wp-content/plugins/nextgen-gallery/products/photocrati_nextgen/modules/fs/package.module.fs.php on line 255 Warning: count(): Parameter must be an array or an object that implements Countable in /customers/3/c/8/schermerpianoles.nl/httpd.www/wp-content/plugins/nextgen-gallery/products/photocrati_nextgen/modules/fs/package.module.fs.php on line 255 Warning: count(): Parameter must be an array or an object that implements Countable in /customers/3/c/8/schermerpianoles.nl/httpd.www/wp-content/plugins/nextgen-gallery/products/photocrati_nextgen/modules/fs/package.module.fs.php on line 255 Warning: count(): Parameter must be an array or an object that implements Countable in /customers/3/c/8/schermerpianoles.nl/httpd.www/wp-content/plugins/nextgen-gallery/products/photocrati_nextgen/modules/fs/package.module.fs.php on line 255 Warning: count(): Parameter must be an array or an object that implements Countable in /customers/3/c/8/schermerpianoles.nl/httpd.www/wp-content/plugins/nextgen-gallery/products/photocrati_nextgen/modules/fs/package.module.fs.php on line 255 Warning: count(): Parameter must be an array or an object that implements Countable in /customers/3/c/8/schermerpianoles.nl/httpd.www/wp-content/plugins/nextgen-gallery/products/photocrati_nextgen/modules/fs/package.module.fs.php on line 255 Warning: count(): Parameter must be an array or an object that implements Countable in /customers/3/c/8/schermerpianoles.nl/httpd.www/wp-content/plugins/nextgen-gallery/products/photocrati_nextgen/modules/fs/package.module.fs.php on line 255 Warning: count(): Parameter must be an array or an object that implements Countable in /customers/3/c/8/schermerpianoles.nl/httpd.www/wp-content/plugins/nextgen-gallery/products/photocrati_nextgen/modules/fs/package.module.fs.php on line 255
Warning: count(): Parameter must be an array or an object that implements Countable in /customers/3/c/8/schermerpianoles.nl/httpd.www/wp-content/plugins/nextgen-gallery/products/photocrati_nextgen/modules/fs/package.module.fs.php on line 255 Warning: count(): Parameter must be an array or an object that implements Countable in /customers/3/c/8/schermerpianoles.nl/httpd.www/wp-content/plugins/nextgen-gallery/products/photocrati_nextgen/modules/fs/package.module.fs.php on line 255 Warning: count(): Parameter must be an array or an object that implements Countable in /customers/3/c/8/schermerpianoles.nl/httpd.www/wp-content/plugins/nextgen-gallery/products/photocrati_nextgen/modules/fs/package.module.fs.php on line 255 Warning: count(): Parameter must be an array or an object that implements Countable in /customers/3/c/8/schermerpianoles.nl/httpd.www/wp-content/plugins/nextgen-gallery/products/photocrati_nextgen/modules/fs/package.module.fs.php on line 255 Warning: count(): Parameter must be an array or an object that implements Countable in /customers/3/c/8/schermerpianoles.nl/httpd.www/wp-content/plugins/nextgen-gallery/products/photocrati_nextgen/modules/fs/package.module.fs.php on line 255 Warning: count(): Parameter must be an array or an object that implements Countable in /customers/3/c/8/schermerpianoles.nl/httpd.www/wp-content/plugins/nextgen-gallery/products/photocrati_nextgen/modules/fs/package.module.fs.php on line 255 Warning: count(): Parameter must be an array or an object that implements Countable in /customers/3/c/8/schermerpianoles.nl/httpd.www/wp-content/plugins/nextgen-gallery/products/photocrati_nextgen/modules/fs/package.module.fs.php on line 255 Warning: count(): Parameter must be an array or an object that implements Countable in /customers/3/c/8/schermerpianoles.nl/httpd.www/wp-content/plugins/nextgen-gallery/products/photocrati_nextgen/modules/fs/package.module.fs.php on line 255 Warning: count(): Parameter must be an array or an object that implements Countable in /customers/3/c/8/schermerpianoles.nl/httpd.www/wp-content/plugins/nextgen-gallery/products/photocrati_nextgen/modules/fs/package.module.fs.php on line 255 Warning: count(): Parameter must be an array or an object that implements Countable in /customers/3/c/8/schermerpianoles.nl/httpd.www/wp-content/plugins/nextgen-gallery/products/photocrati_nextgen/modules/fs/package.module.fs.php on line 255 Warning: count(): Parameter must be an array or an object that implements Countable in /customers/3/c/8/schermerpianoles.nl/httpd.www/wp-content/plugins/nextgen-gallery/products/photocrati_nextgen/modules/fs/package.module.fs.php on line 255 Warning: count(): Parameter must be an array or an object that implements Countable in /customers/3/c/8/schermerpianoles.nl/httpd.www/wp-content/plugins/nextgen-gallery/products/photocrati_nextgen/modules/fs/package.module.fs.php on line 255 Warning: count(): Parameter must be an array or an object that implements Countable in /customers/3/c/8/schermerpianoles.nl/httpd.www/wp-content/plugins/nextgen-gallery/products/photocrati_nextgen/modules/fs/package.module.fs.php on line 255 Warning: count(): Parameter must be an array or an object that implements Countable in /customers/3/c/8/schermerpianoles.nl/httpd.www/wp-content/plugins/nextgen-gallery/products/photocrati_nextgen/modules/fs/package.module.fs.php on line 255 Warning: count(): Parameter must be an array or an object that implements Countable in /customers/3/c/8/schermerpianoles.nl/httpd.www/wp-content/plugins/nextgen-gallery/products/photocrati_nextgen/modules/fs/package.module.fs.php on line 255 Warning: count(): Parameter must be an array or an object that implements Countable in /customers/3/c/8/schermerpianoles.nl/httpd.www/wp-content/plugins/nextgen-gallery/products/photocrati_nextgen/modules/fs/package.module.fs.php on line 255 Warning: count(): Parameter must be an array or an object that implements Countable in /customers/3/c/8/schermerpianoles.nl/httpd.www/wp-content/plugins/nextgen-gallery/products/photocrati_nextgen/modules/fs/package.module.fs.php on line 255 Warning: count(): Parameter must be an array or an object that implements Countable in /customers/3/c/8/schermerpianoles.nl/httpd.www/wp-content/plugins/nextgen-gallery/products/photocrati_nextgen/modules/fs/package.module.fs.php on line 255 Warning: count(): Parameter must be an array or an object that implements Countable in /customers/3/c/8/schermerpianoles.nl/httpd.www/wp-content/plugins/nextgen-gallery/products/photocrati_nextgen/modules/fs/package.module.fs.php on line 255 Warning: count(): Parameter must be an array or an object that implements Countable in /customers/3/c/8/schermerpianoles.nl/httpd.www/wp-content/plugins/nextgen-gallery/products/photocrati_nextgen/modules/fs/package.module.fs.php on line 255 Warning: count(): Parameter must be an array or an object that implements Countable in /customers/3/c/8/schermerpianoles.nl/httpd.www/wp-content/plugins/nextgen-gallery/products/photocrati_nextgen/modules/fs/package.module.fs.php on line 255 Warning: count(): Parameter must be an array or an object that implements Countable in /customers/3/c/8/schermerpianoles.nl/httpd.www/wp-content/plugins/nextgen-gallery/products/photocrati_nextgen/modules/fs/package.module.fs.php on line 255 Warning: count(): Parameter must be an array or an object that implements Countable in /customers/3/c/8/schermerpianoles.nl/httpd.www/wp-content/plugins/nextgen-gallery/products/photocrati_nextgen/modules/fs/package.module.fs.php on line 255 Warning: count(): Parameter must be an array or an object that implements Countable in /customers/3/c/8/schermerpianoles.nl/httpd.www/wp-content/plugins/nextgen-gallery/products/photocrati_nextgen/modules/fs/package.module.fs.php on line 255 Warning: count(): Parameter must be an array or an object that implements Countable in /customers/3/c/8/schermerpianoles.nl/httpd.www/wp-content/plugins/nextgen-gallery/products/photocrati_nextgen/modules/fs/package.module.fs.php on line 255 Warning: count(): Parameter must be an array or an object that implements Countable in /customers/3/c/8/schermerpianoles.nl/httpd.www/wp-content/plugins/nextgen-gallery/products/photocrati_nextgen/modules/fs/package.module.fs.php on line 255 Warning: count(): Parameter must be an array or an object that implements Countable in /customers/3/c/8/schermerpianoles.nl/httpd.www/wp-content/plugins/nextgen-gallery/products/photocrati_nextgen/modules/fs/package.module.fs.php on line 255 Warning: count(): Parameter must be an array or an object that implements Countable in /customers/3/c/8/schermerpianoles.nl/httpd.www/wp-content/plugins/nextgen-gallery/products/photocrati_nextgen/modules/fs/package.module.fs.php on line 255 Warning: count(): Parameter must be an array or an object that implements Countable in /customers/3/c/8/schermerpianoles.nl/httpd.www/wp-content/plugins/nextgen-gallery/products/photocrati_nextgen/modules/fs/package.module.fs.php on line 255 Warning: count(): Parameter must be an array or an object that implements Countable in /customers/3/c/8/schermerpianoles.nl/httpd.www/wp-content/plugins/nextgen-gallery/products/photocrati_nextgen/modules/fs/package.module.fs.php on line 255 Warning: count(): Parameter must be an array or an object that implements Countable in /customers/3/c/8/schermerpianoles.nl/httpd.www/wp-content/plugins/nextgen-gallery/products/photocrati_nextgen/modules/fs/package.module.fs.php on line 255 Warning: count(): Parameter must be an array or an object that implements Countable in /customers/3/c/8/schermerpianoles.nl/httpd.www/wp-content/plugins/nextgen-gallery/products/photocrati_nextgen/modules/fs/package.module.fs.php on line 255 Warning: count(): Parameter must be an array or an object that implements Countable in /customers/3/c/8/schermerpianoles.nl/httpd.www/wp-content/plugins/nextgen-gallery/products/photocrati_nextgen/modules/fs/package.module.fs.php on line 255 Warning: count(): Parameter must be an array or an object that implements Countable in /customers/3/c/8/schermerpianoles.nl/httpd.www/wp-content/plugins/nextgen-gallery/products/photocrati_nextgen/modules/fs/package.module.fs.php on line 255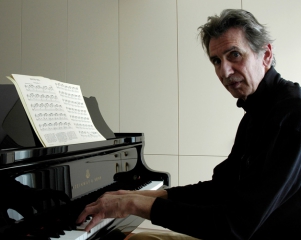 De docent
Jacques Schermer is gediplomeerd pianodocent. Conservatorium van Amsterdam cum laude afgestudeerd en lid van de Koninklijke Nederlandse Toonkunstenaars Vereniging (KNTV) en de European Piano Teachers Association (EPTA).

Hij heeft een lespraktijk in Abbekerk waar hij les geeft aan jong en oud, beginners en gevorderden. 
Het zijn individuele lessen en geen groepslessen, want hij wil aan iedere leerling de volle aandacht kunnen schenken.

Jacques heeft een grote passie voor zijn vak.  
Met toewijding, geduld en zijn enthousiasme, weet hij in een informele sfeer het allerbeste in een leerling naar boven te halen.
De pianoles
Voor jong èn oud geldt dat er géén theoretische kennis of  muzikale vooropleiding nodig is om goed piano te leren spelen.  Jonge kinderen hoeven niet eerst AMV (Algemen Muzikale Vorming) te volgen voordat zij op pianoles komen.

De aanpak en methode wordt aangepast aan iedere leerling, omdat iedereen qua muzikale aanleg verschillend is.
We ontwikkelen een goede pianistische techniek en het maat- en ritmegevoel. 
We werken aan toonvorming, dynamiek en het pedaalspel.
Natuurlijk leer je ook noten lezen, besteden we aandacht aan algemene muziekleer en hoe je het beste thuis kan studeren.

Ben je hoog-gevoelig, hoog-intuïtief of dyslectisch?  Heb je autisme of faalangst?  Dan ben je bij Jacques in goede handen, hij heeft daar veel ervaring mee.

Met eigen wensen en muzikale voorkeuren wordt na het leggen van een gedegen basis rekening gehouden, waarna je kan kiezen uit diverse stijlen zoals pop, klassiek, blues, boogie-woogie, film, etc.
De lesduur en lestijd
Er is een grote flexibiliteit mogelijk wat de lesafspraken betreft.  Lestijd en lesduur worden altijd in onderling overleg afgesproken.  De lessen zijn wekelijks en duren 30, 45 of 60 minuten. 
Dit is afhankelijk van leeftijd, aanleg en wensen van de leerling. 
(Ver)gevorderden kunnen om de veertien dagen afspreken.

Lessen kunnen 's morgens, 's middags en 's avonds gepland worden.
Een gratis kennismakingsles wordt je aangeraden voordat je definitief besluit om lessen te nemen. 
De tarieven
Deze zijn afhankelijk van de lesduur en worden jaarlijks aangepast aan het standaardtarief van de KNTV. Voor actuele tarieven kunt U kijken onder 'vakbekwame privépedagogen' op de website www.kntv.nl/tarieven/kntvtarieven.html.